The Bourne Legacy (2012): Trailer 1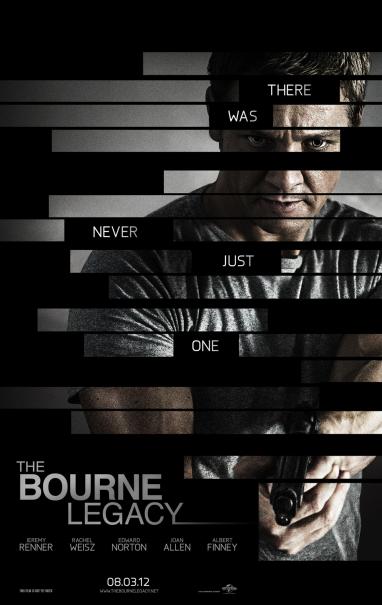 Si como a mi la nueva parte de la Saga de Jason Bourne, ahora sin Matt Damon, te tenia preocupado este trailer puede ser que te haga cambiar de opinión y, como a mi, subirte la adrenalina.
En esta nueva versión solo nos queda 'el legado de Bourne', se desarrolla en su universo, con la misma 'secta' dentro de la CIA y con un nuevo agente, Aaron Cross encarnado por nada mas y nada menos que Jeremy Renner, quien parece encajar perfectamente en el rol de super agente fuera de control y el cual recordamos por papeles como en del Sargento William James en la galardonada The Hurt Locker o mas reciente Hawkeye en The Avengers.
Solo esperamos que esta versión sea un super éxito y se convierta en una franquicia tan buena, al menos para mi, como la Trilogía Bourne.
El elenco es de primer nivel, muy buenos actores y actrices que parece que nos harán disfrutar de un grato momento en el cine.
Disfruten
[email_link]