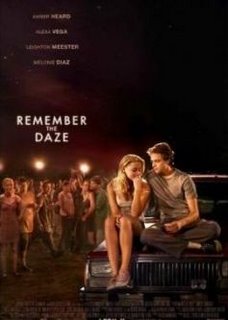 The Beautiful Ordinary or Remember The Daze es un vistazo rápido a un grupo de adolescentes que viven en los suburbios y todo lo que estos hacen en un periodo de unas 24 horas el ultimo dia de clases del bachillerato y se sitúa en el 1999, antes del nuevo milenio (OK, oficialmente seria en el 2000, no 1999).
La película en si no parece tener un norte, ni siquiera un sur; solamente una historia a mi entender bien contada. Claro esta dependiente del punto de vista de cualquier persona que la vea o sera un clavo único o sera una película al menos entretenida.
Se limitan a mostrar la historia desde varios puntos de vistas pero sin profundizar en ninguna de estas.
Los muchachos se drogan, beben, hacen coro, pelean, se enamoran, terminan, sueñan, se vuelven irresponsables, toman decisiones, tienen sexo (OK sin profundizar tampoco) y todo esto como les cuento en 24 horas.
Si el cometido era entretener creo que lo logran, no me logran convencer del todo pues obviamente estará en ver la película y no desistí de ella, y creo que la película puede verse y disfrutarse.
Nada tampoco hay actuaciones y aunque las niñas están muy buenas en esta película no las explotan, so tendremos que esperar otras películas de ellas para esto..
Le doy un Rating:
Haz Click aqui para enviar a un amigo