Transformers: Revenge of the Fallen (2009) Line Up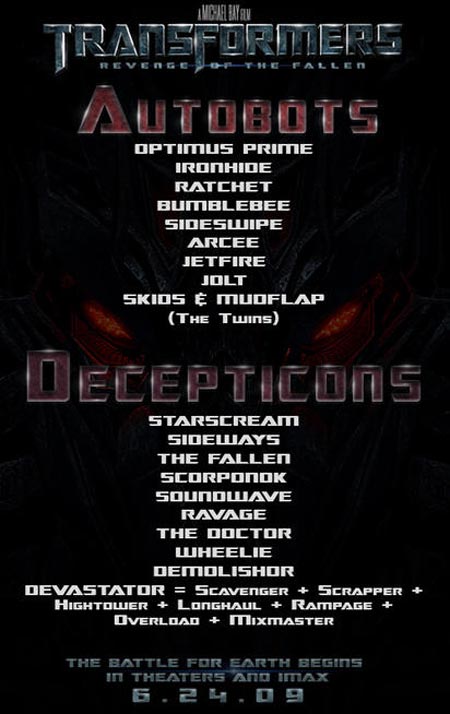 Para los fans de la película, que estará disponible desde el 24 de Junio de este año, les tenemos el listado de personajes que estarán en la misma.
Aunque Megatron no esta en el listado a mi no me cabe en la cabeza que no estará en esta parte.
Porque?
Lógica, cual es el titulo de la película?. Transformers : Revenge Of The Fallen, y a mi entender eso lo incluye a el.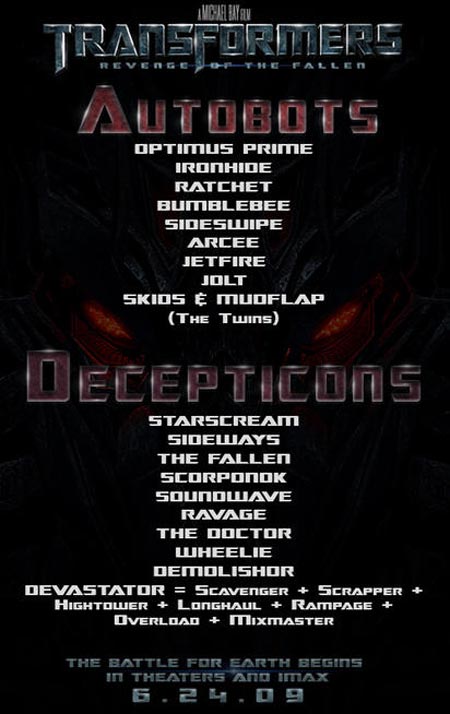 Vía: I Watch Stuff
[email_link]