Musica Diferente para un dia lluvioso
Creo que he tenido la suerte de poder apreciar la música, música diferente, tal vez no tanto como hubiera querido pero si mucho mas que la mayoría de los denominados metálicos.
La verdad es que no me importa el genero, no me importa la procedencia y no me importan saber los artistas (bueno, si me gustan si es importante para seguir sus carreras), lo único que suele importarme realmente es si me gusta o no.
Ahí afuera de verdad que hay mucha música buena, desconocida y sobre todo diferente a lo que conocemos, por eso hoy quiero compartir 2 bandas que me han gustado mucho.
En primer lugar tenemos a K-Shan.
El Memory & Dust es un álbum relajante, exquisito y que tiene una mezcla de ritmos variados que definitivamente ponen a uno en onda.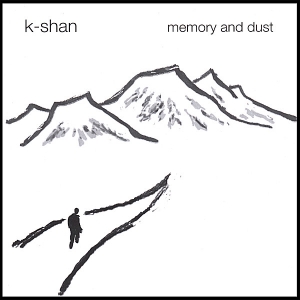 Para saber como surgió el Memory & Dust les dejo aquí esta introducción escrita por el mismo.
I conceived 'memory and dust' as a soundtrack to a story set in the mythic East. The title and track names are drawn from my readings of of the Zen poets, who pondered on impermanence in their wilderness retreats.
Pueden escuchar parte del álbum en LastFM K-Shan
La otra banda es aun mas diferente y enigmática, se hacen llamar Diablo Swing Orchestra.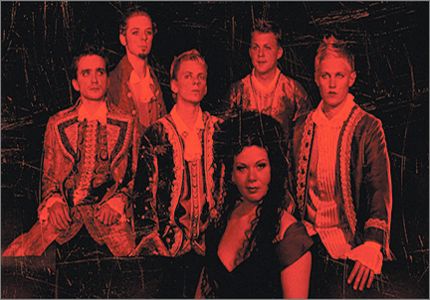 El genero que describen es conocido como avant-garde metal, la verdad es que de metal no les encuentro mucho pero de bueno bastante.
La historia (supuesta) es aun mucho mejor, lean lo siguiente:
"La historia de su nombre se remonta hasta el siglo XVI, cuando los supuestos ancestros de los miembros de la banda interpretaban temas orquestales en oposición al mandato de la Iglesia en aquel entonces. Esta orquesta tuvo que desarrollar su actividad a escondidas. Sin embargo, esta orquesta fue descubierta, y la Iglesia puso una recompensa por las vidas de los integrantes. Como éstos sabían que iban a ser capturados debido a la alta cifra que se ofrecía, celebraron un último y majestuoso concierto antes de ser martirizados."
Obviamente esto no tiene fundamentos, pero es importante para la mística de la banda.
Les recomiendo la canción Balrog Boogie y pueden escuchar mas de ellos en Diablo Swing Orchestra Last FM
Su próximo álbum ya esta en proceso de gestación, la noticia de que esperar pueden encontrarla en Blabbermouth
Si le gusta o no, dejen su comentario al respeto. Espero que les guste.
Haz Click aqui para enviar a un amigo