The Hurt Locker (2008)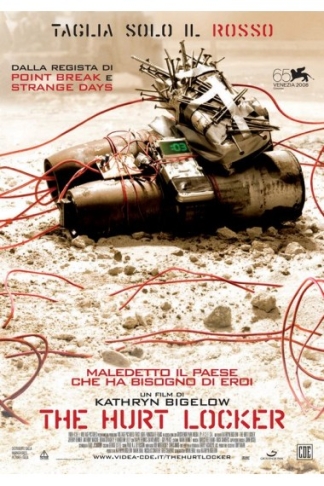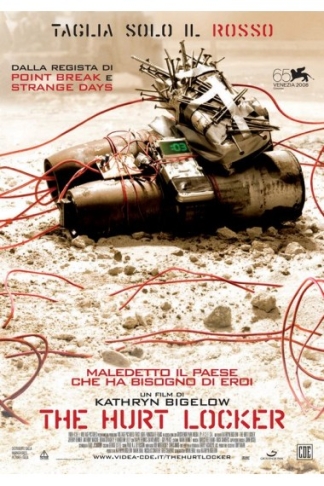 La producción muestra las peripecias por las cuales pasa un escuadrón élite anti-bombas del ejercito norteamericano en Irak. En un lugar donde todos son potenciales enemigos y todo objeto es posiblemente una bomba, el grupo se ve forzado una y otra vez a hacer sacrificios mayores.
Después de perder un hombre del cuerpo anti-bombas, el Sargento William James (Jeremy Renner) toma el control sobre el grupo y de paso control total sobre la desactivaciones; el único inconveniente es que William no se lleva mucho del libro de las reglas y hace las cosas a su manera.
A medida que pasan los días en aquel inhóspito lugar sus demás compañeros se darán cuenta que este, aunque un gran soldado, esta afectado psicologicamente.
Un conjunto de factores psicológicos y emocionales comenzaran a afectarle poniendo en riesgo la vida de las demás y sobre todo la propia.
Solo algo lo mantiene vivo, solo algo lo impulsa y por eso es que William vive, la adrenalina que corre por su cuerpo mientras hace su trabajo.
Un Thriller excepcional y que puede ponerle los pelos de puntas a cualquiera.
La película esta basada en información recientemente desclasificada sobre el escuadrón de bombas en Irak, al igual que como las observaciones del periodista y escritor Mark Boal.
Disfrútenla!
Torrent Link
The Hurt Locker (2008) DVD Rip
4 Premios Ganados y 4 Nominaciones.
Le doy un [rating:7.5/10]
En IMDB le dan un [rating:7.5/10]
[email_link]