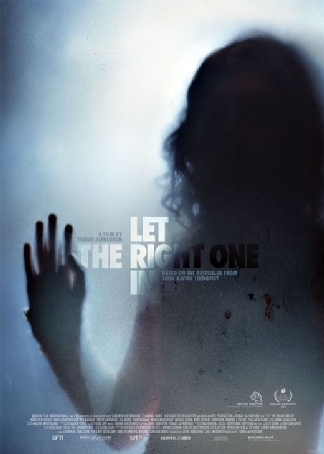 Oskar (Kåre Hedebrant) es un niño de 12 años el cual sueña con defenderse del acoso a que es sometido diariamente por sus compañeros de clases, siempre sueña y se imagina infligiéndoles daño con un cuchillo que tiene, pero solo sueña nunca hace nada.
Su soledad se desvanece cuando conoce a su vecina Eli (Lina Leandersson), una niña de su misma edad que acaba de mudarse. Claro esta a diferencia de Oskar, Eli es una persona misteriosa, muy seria, físicamente muy pálida, solo sale luego de ponerse el sol, las frías temperaturas parecen no afectarle al punto que siempre esta descalza y ropa ligera.
Con la mudanza de Eli a la zona, una serie de asesinatos comienzan a ocurrir, asesinatos que no parecen tener una explicación lógica y/o razonable; pero a Oskar esto poco le importa, ha encontrado la fortaleza que siempre había buscando. Las cosas no serán jamas lo que eran, y cuando se entere de la realidad, tendrá que tomar grandes decisiones que afectaran para siempre quien es.
Una de las mejores películas de este genero que he visto en los últimos tiempos. Ya Hollywood anunciaron un remake de la misma, que muy dificil sirva (quisiera equivocarme).
Leanse el Review de Lyn@
Disfrútenla!
Torrent Link
Let The Right One In (2008) DVD Rip
Let The Right One In (2008) HD
Nota : Vi el HD y lamentablemente el audio esta en Ingles, en abril es que sale el que trae sonido original.
42 Premios Ganados y 6 nominaciones.
Le doy un Rating:
En IMDB le dan un Rating:
Haz Click aqui para enviar a un amigo