Cloud Atlas (2012): Trailer 1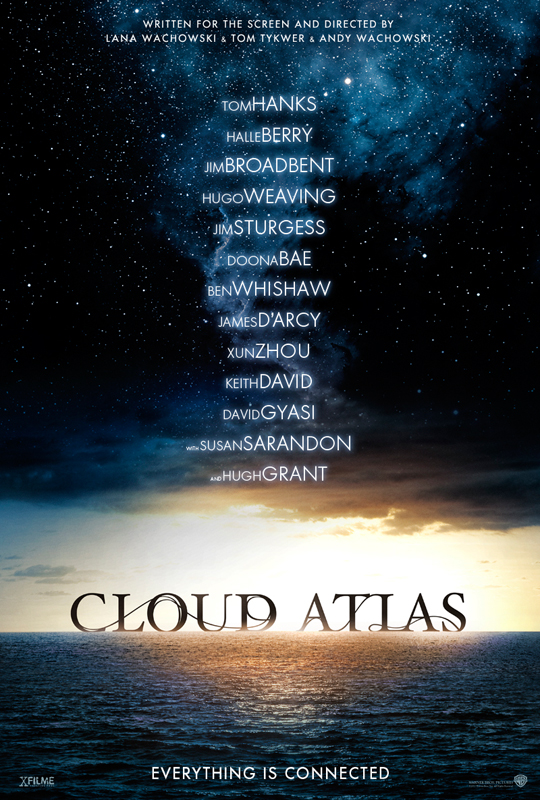 Tremenda sorpresa me llevé sobre una nueva mega producción de ciencia ficción de la cual no había oído nada y que pronto la tendremos en nuestras pantallas, se trata de la producción Cloud Atlas.
Mayor la sorpresa al saber que es una producción de los hermanos Wachowski, si los mismos de Matrix, Bound y del mega clavo, según dicen (nunca la vi), Speed racer.
Basada en una novela homónima de David Mitchell publicada en el 2004.
La sinopsis oficial la describe de la siguiente manera:
An epic story of humankind in which the actions and consequences of our lives impact one another throughout the past, present and future as one soul is shaped from a murderer into a savior and a single act of kindness ripples out for centuries to inspire a revolution.
El reparto es de primerísimo orden contando con estrellas como Tom hanks, Halle Berry, Hugo Weaving, Susan Sarandon, Hugh Grant y otros.
Cloud Atlas será presentada en las salas de Estados Unidos en octubre 26, mientras disfrutemos del majestuoso trailer.
[email_link]