Rise Of The Footsoldier (2007)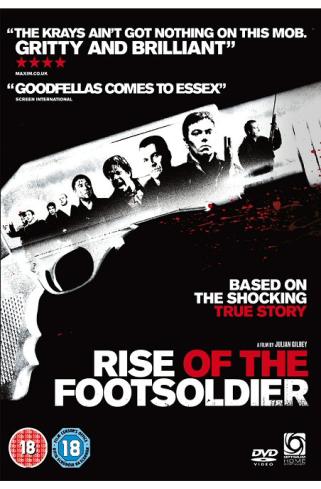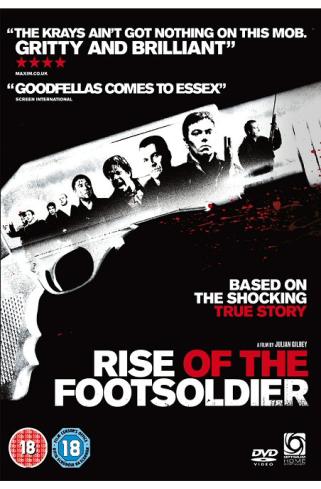 Basada en hechos de la vida real, The Rise of The Footsoldier cuenta la vida del Ganster Carlton Leach y sus asociados.
La historia esta repleta de drogas, violencia, sexo, mas violencia, armas, violencia y mas violencia. Carlton Leach (Ricci Harnett), miembro de la ICF (Inner City Firm), un grupo de holligans del fútbol convertido en bandas de delincuentes profesionales.
La banda azotara Londres en la década finales de los 80's y principios de los 90's. Presentara la vida de Leach después que dejo de ser un Hooligan y se convirtió a tiempo completo en un criminal, presentada la escena de los Hooligans y como estos le da un nuevo nombre al placer por la violencia y el fútbol.
El ascenso de Leach como uno de los mas respetados criminales de todo Londres sera plasmado con muchos detalles. La historia concluye cuando 3 miembros de la pandilla, Tony Tucker (Terry Stone), Craig Rolfe (Roland Manookian) y Pat Tate (Craig Fairbrass) son asesinados brutalmente en el famoso caso de 1995 conocido como Rettendon Range Rover.
Una magnifica historia cargada de mucha, mucha, mucha violencia, a quien le gusto la película Hooligans con Elijah Wood, esta es una experiencia que va mucho mas allá.
Si tienen la oportunidad no se la pierdan.
Le doy un [rating:7.5/10]
En IMDB le dan un [rating:6.8/10]
[email_link]