Welcome to Macintosh (2008)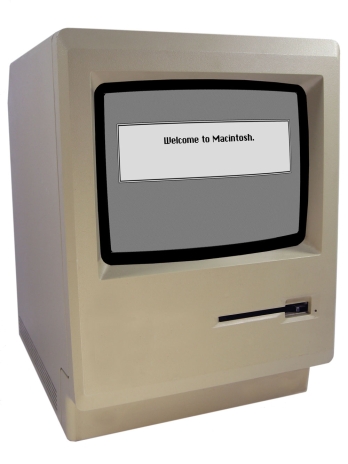 Se trata de un documental sobre Apple, la empresa que con sus grandes productos ha revolucionado no solo la industria de las computadoras personales y las grandiosas interfaces gráficas de sus productos, sino que llegaron al mercado de consumo masivo con el reproductor de MP3 icono de todo una generación y mas luego con un teléfono revolucionario por muchos motivos.
En el mismo se explora los primeros años de Apple, de como 2 visionarios pudieron diseñar un computador barato y competente en un mundo controlado por grandes empresas. Continua con los desafíos que enfrenta esta de la industria en aquel entonces, así mismo habla un poco de lo que puede venir, sobre todo sin Steve Jobs allí.
Todo esto a través de los ojos de ex-empleados de Apple, a través de fanáticos de la empresa, actual empleados.
Hay entrevistas con notables personalidades dentro del ambiente Apple como, Andy Hertzfeld, co-creador de la Macintosh original, Guy Kawasaki, evangelista de Mac, Leander Kahney, autor del libro "Cult of Mac", Jim Reekes, creador del sonido original del Start-up en las Macintosh y Ron Wayne, co-fundador original de Apple Computer Company.
Se siente la pasión cuando estas personas hablan pero de verdad me hubiera gustado ver a Steve Wozniak y a Steve Jobs hablando de aquellos tiempos.
Torrent Link
Welcome to Macintosh (2008) DVD Rip
Le doy un [rating:6/10]
En IMDB le dan un [rating:6.2/10]
[email_link]