Gone With The Wind (1939)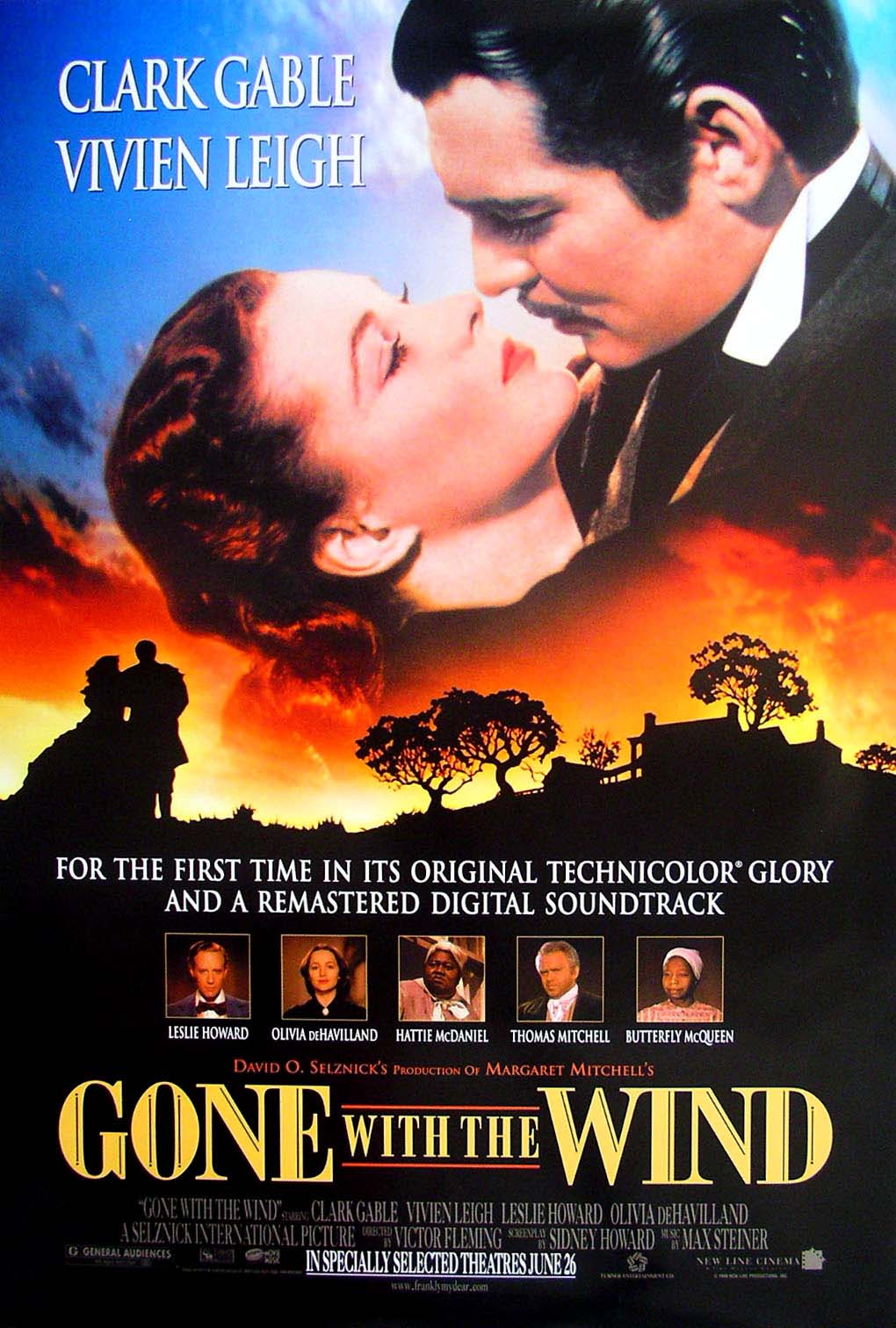 Los clásicos son los clásicos y hay que sacarle su mangu aparte. Este específicamente tenia siglos que quería verla y ahora que la vi lo único que quiero decir es "Diablos Scarlett O'Hara, usted si era un cuero malo".
La historia se desarrolla en Georgia en el año de 1861. Scarlett O'Hara (Vivien Leigh), es una joven por demás hermosa, hermosura que solo puede ser comparada con lo caprichosa y egoísta que es como persona. Siempre ha suspirado por el amor de Ashley (Leslie Howard), tal vez el único hombre de toda la región que no esta literalmente a sus pies.
Sin embargo Ashley esta enamorado y comprometido con una prima de la misma Scarlett, Melanie. Ella es una mujer dulce y de buen trato. Todo es felicidad y alegría en aquel lugar del sur llamado Tara, pero poco durara la felicidad. Hay un llamado a guerra y las cosas nunca mas serán igual, aunque en el momento no lo aparentan.
Es la ultima fiesta en la que todos los jóvenes de la ciudad que se criaron juntos estarán presentes, sera la fiesta de despedida, donde la mayoría se convertirán en hombres al aceptar el llamado a guerra, en aquel lugar Scarlett conocerá a un simpático y apuesto hombre, Rhett Buttler (Clark Gable).
Rhett siempre ha sido un aventurero, vividor y por demás arrogante. Toda su vida solo ha tenido tiempo para pensar en si mismo. Sin embargo es lo bastante inteligente para no querer participar en el conflicto bélico, sin embargo las circunstancias de la vida lo llevaran por caminos que el no pensaba transitar, siendo el primero de ellos el amor de Scarlett.
Los años pasaran y con ellos las penurias que trae consigo la guerra, el amor cambiara una y otra vez, muchos morirán otros tantos nacerá, sin embargo algunas cosas parecen perdurar ante todo, el egoísmo de Scarlett y el amor de Brett.
Es bastante larga la película, sin contar el Intermission (como 2 horas pasadas la película tiene una pausa como de 15 minutos). Me encantaron algunas partes de la película, donde el vídeo se transformaban en evocadoras imágenes, siluetas que se quedan impregnadas en la cabeza. Pueden ver un ejemplo aquí.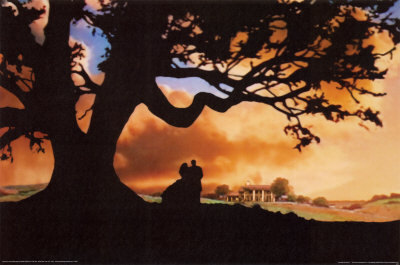 Vale la pena disfrutar de esta grandiosa obra.
Disfrútenla!
Torrent Link
Gone With The Wind (1939) DVD-Rip
Gone With The Wind (1939) HD
Trailer Oficial

Ganadora de 8 Oscars, otros 6 premios ganados y otras 5 nominaciones.
Le doy un Rating:
En IMDB le dan un Rating:
Haz Click aqui para enviar a un amigo