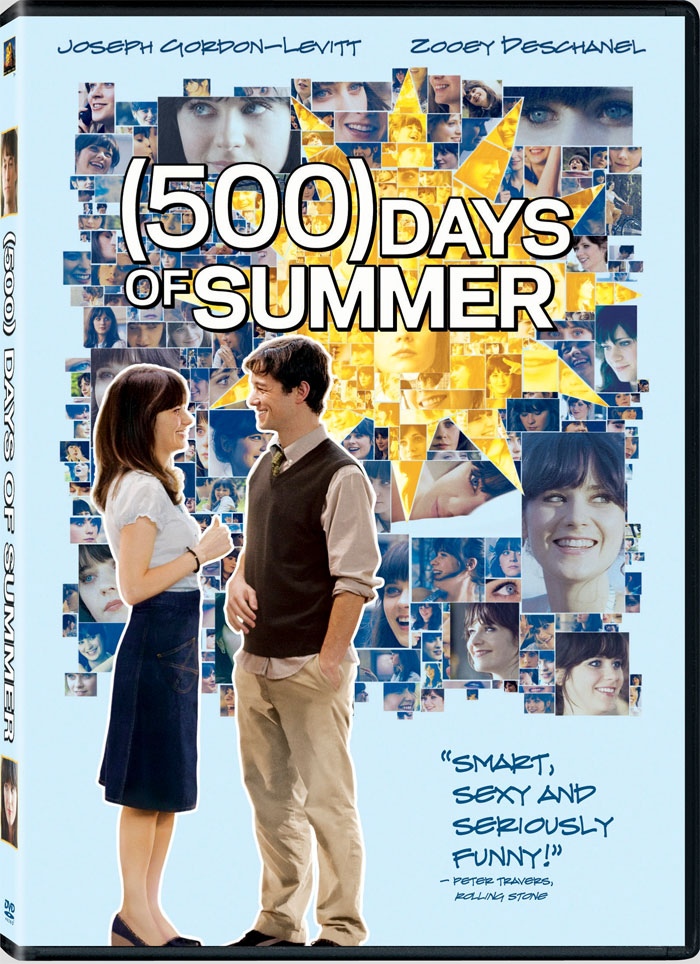 La historia comienza cuando Tom Hansen (Joseph Gordon-Levitt) es abandonado por su novia, recapitulando aquella relación con Summer Finn (Zooey Deschanel). Ella es una persona como cualquier otra, tiene un físico que se sitúa en el average de la normalidad, sin embargo algo en ella siempre ha atraído a los hombres.
Tom Hansen es un chico normal que cree en las reglas del amor, que encontrara aquella persona a la que amara y que esa obviamente sera la que este destinada a pasar el resto de los días con el. Así que para el a ver a Summer fue amor a primera vista.
A medida que se conocen Tom se da cuenta que es la mujer con la que quiere pasar el resto de sus días, lamentablemente Summer no es de las que cree mucho en las relaciones a largo plazo, novios o cualquier otra cosas de esas, pues para ella la vida siempre encontrara la manera de meterse en medio. Definitivamente ellos llegan a tener una relación, de que tipo es lo que nunca llegan a definir.
Tom por suerte cuenta con la "experiencia" de dos expertos en la materia de relaciones sus dos mejores amigos, McKenzie (Geoffrey Arend) and Paul (Matthew Gray Gubler), pero mas espectacular aun para Tom es que la única persona que le hace entrar en razón es su hermana pequeña, Rachel (Chloe Moretz), quien parece ser que tiene todo una maestría en relaciones.
Como todo en la vida al final del día las decisiones quedan en tu cancha y eres el único que puedes decidir que hacer.
Es una interesante y bonita comedia. Y definitivamente quienes han visto a Zooey Deschanel saben que hay algo en ella.
No dejen de verla.
Torrent Link
(500) Days of Summer (2009) DVD-Rip
(500) Days of Summer (2009) HD
Trailer Oficial

Nominada a 2 Golden Globes. 4 Premios ganados y otras 9 nominaciones.
Le doy un Rating:
En IMDB le dan un Rating:
Haz Click aqui para enviar a un amigo