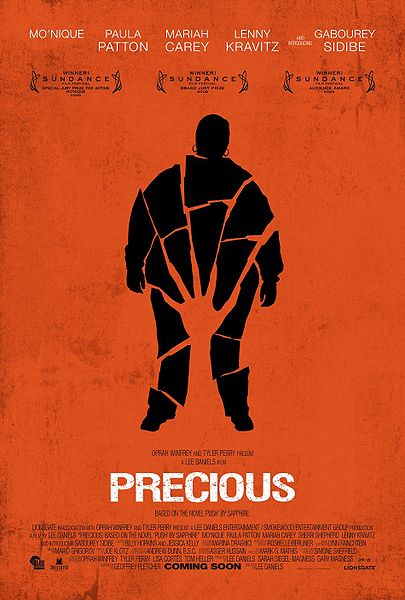 La historia transcurre en Harlem, 1987 y nos narra la vida de Precious, una joven de apenas unos 17 años que en su corta existencia ha sido abusada en todas las formas posibles. Su vida no es mas que un caos y ella es el centro.
Abusada sexualmente por su padre desde muy temprana edad procrea una hija con este, su madre quien siempre ha estado consciente del abuso, entiende que se trata de un duro golpe, pero no para Precious sino para ella, pues Precious le ha quitado la única persona que le da "amor".
Precious nunca ha existido para nadie, aunque todos la ven a diario así mismo pasa desapercibida para todos. Su único refugio siempre ha sido su imaginación, el abuso la ha llevado a crear un mundo donde ella es la estrella y es amada por todos.
Cuando es expulsada de la escuela por su segundo embarazo no deseado es que la directora presta la debida atención y la invita a ir a otra escuela alternativa. Allí la profesora pondrá la atención que necesita y junto al grupo de estudiantes harán un poco mas llevadera la vida de Precious.
Mas allá de lo que trata la historia cabe destacar varias cosas de esta producción. Lo primero que llama la atención son las excelentes actuaciones, la madre de Precious, Monique, simplemente sobre sale, pero todos los demás prestan un excelente trabajo. Pero lo otro que resalta lamentablemente es una historia que parece que va en busca de gloria a través de mostrar sufrimiento.
Y es así como lo veo, la historia esta editada de tal manera que quiere arrancar un Oscar. Buena película pero demasiado sufrimiento forzado.
Torrent Link
Precious: Based on the Novel Push by Sapphire (2009) DVD-Rip
Precious: Based on the Novel Push by Sapphire (2009) HD
Trailer Oficial

Ganadora de 2 Oscars. Otros 70 Premios Ganados & Otras 54 nominaciones .
Le doy un Rating:
En IMDB le dan un Rating:
Haz Click aqui para enviar a un amigo