Percy Jackson & the Olympians: The Lightning Thief (2010)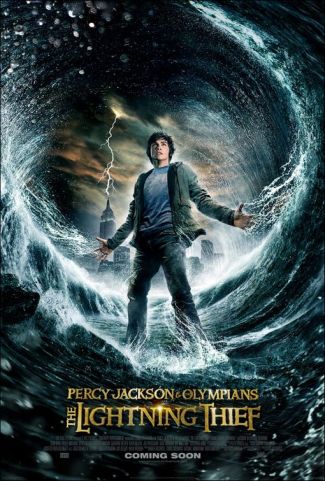 La verdad es que a veces espero cosas realmente malas de algunas producciones pero por X o Y razón veo la misma, puede ser que tenga que ver con la curiosidad si es lo que esperaba o si en cambio me sorprenderán (para bien o para mal).
En el caso de esta película esta directamente ligada a la curiosidad que tengo por la mitología, pero obviamente no esperaba mucho de una producción que obviamente esta enfocada a la juventud Norte-Americana, entiéndase el típico Teenager.
Percy Jackson (Logan Lerman) tiene problemas de adaptación en la escuela, cada día se siente peor, el diagnostico de Dislexia lo siente ahora mas que nunca pues parece ir en detrimento. Aparte de esto aparenta ser un niño normal, sin embargo descubrirá que esto dista mucho de la realidad pues Percy es el hijo de Poseidón (Kevin McKidd), sin contar con que su mejor amigo, Grover (Brandon T. Jackson), es un sátiro designado exclusivamente para su protección.
La forma de enterarse no es la que sus padres habían planeado, el rayo de Zeus (Sean Bean) ha sido robado y Percy ha sido acusado de ser el autor material. Esto trae como consecuencia que Zeus declare una guerra en la tierra dentro de 10 días si el rayo no aparece. A partir de ahí deben recorrer los Estados Unidos plagados de monstruos mitológicos para restaurar el orden antes de que se ponga el sol en el día más largo del año.
Lamentablemente se quedan tan cortos en llevar una producción que pueda ser disfrutable, osea cae por debajo de lo que yo mismo esperaba que de paso no era mucho. La historia, las actuaciones, es un puro clavo. Aparte de los cautivantes ojos (y otras cositas) de la niña protagonista (Alexandra Daddario), aquí no hay nada que ver.
Torrent Link
Percy Jackson & the Olympians: The Lightning Thief (2010) DVD-Rip
Trailer Oficial

Le doy un Rating:
En IMDB le dan un Rating:
Haz Click aqui para enviar a un amigo