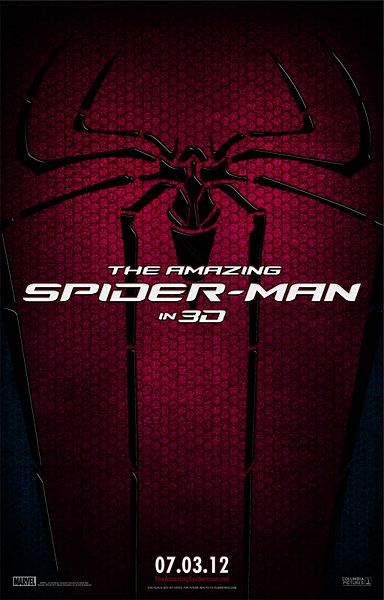 Como sabrán este año también tendremos el estreno de The Amazing Spiderman con las actuaciones de Andrew Garfield como Peter Parker en lo que sera el reinicio de la serie por parte de Marc Webb.
Todo parece indicar que será una adaptación mas fiel a la fuente pero obviamente no me atrevo a entrar en este terreno ya que desconozco las interioridades de los comics originales.
Lo que si tendremos es un despliegue de efectos especiales y seguramente una historia que disfrutaremos y en este sentido cabe destacar que The Amazing Spiderman contara con efectos 3Ds reales no agregados luego en pos-producción como es el caso de The Avengers lo que sin dudas le dará mayor profundidad a la calidad de los efectos y con suerte pueden resultar muy agradables al ojo humano.
El enemigo esta vez sera The Lizard (el hombre lagarto en Español), papel que recae en manos del veterano Ingles Rhys Ifans al cual hemos visto en producciones casi siempre en algún papel secundario.
En la contra parte femenina contaremos con la acertada elección de Emma Stone como Gwen Stacy.
Ahora solo resta esperar la salida en Estados Unidos que es el 3 de Julio, mientras tanto disfruten del segundo Trailer a continuación.
Trivia: Hoy 3 de mayo se cumplen exactamente 10 años del lanzamiento de la primera Spider-Man con Tobey Maguire y dirigida por Sam Raimi. En la edición original había una escena de las torres gemelas la cual por razones obvia fue removida pero hoy aun la podemos ver en el Trailer original que luego fue cambiado. A continuación del Trailer de la versión del 2012 les dejo con el Trailer Original de Spider-Man del 2002.
Haz Click aqui para enviar a un amigo