Hitler: The Rise of Evil (2003) (TV)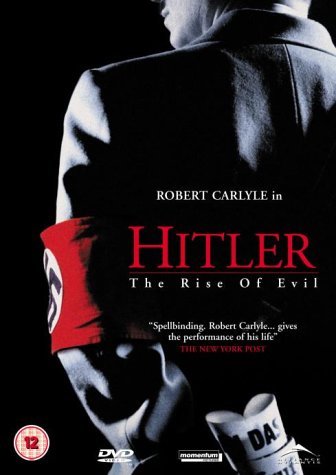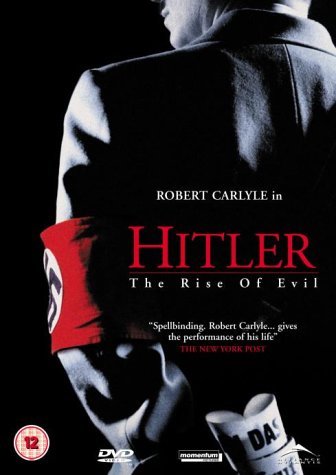 Creada para la TV como una mini-serie la trama nos lleva a través de la vida de Adolf Hitler (Robert Carlyle), pero no es el Hitler que conocemos después de haber ascendido al poder, nos cuenta los traumas de su niñez, la miseria Alemana, las causas que formaron su personalidad la cual le llevo a subyugar al mundo bajo el terror.
La niñez de Hitler dista mucho de haber sido una niñez feliz, en su natal Austria la miseria les arropaba, era hijo de un hombre sumamente estricto y el cual se había casado con su sobrina, obviamente muchos traumas nacieron en este periodo.
1939, la sociedad Alemana buscaba a quien culpar de su actual crisis, los errores del pasado eran carne viva del presente y Hitler se alimentaba del odio. En busca de una identidad nueva Alemania cada día mas aceptaba las ideas extremistas de los nazis, el miedo casi frenético le empujaba a buscar la voz del hombre que cambiaría al mundo para siempre.
Su relación con Eva Braun (Zoe Telford), con su sobrina la cual hizo que se suicide y con todos los que estuvieron a su alrededor.
Así fue como con Alemania como cómplice Hitler asumió el poder, poder que luego utilizaría para destruir a los judíos y otras minorías, entre ellos los homosexuales, lesbianas y todo el que no fuera "un Alemán de raza pura".
Disfrútenla!
Torrent Link
Hitler: The Rise of Evil (2003) DVD Rip
2 Premios Emmys Ganados. Otros 3 Premios Ganados y otras 15 nominaciones.
Le doy un [rating:7.5/10]
En IMDB le dan un [rating:7.1/10]
[email_link]